Key To Conscious Transformation
Are You Living The Life You Want?

What are you tolerating?

What's In Your Way?
How is your auto-pilot programmed?
Is it getting you where you want to go?
You are the creator of your life experience. I would love the opportunity to show you what I mean. So, I've put together an 8 module online program to show you. It's called
The Key to Conscious Transformation
. I'll help you discover the
subconscious programs
that are getting in the way of what you really want in your life. Research reveals that 95% of our behavior is controlled by the
subconscious
.
Just like a computer these

subconscious programs

are operating in the background and you have no conscious awareness of them.
Are these subconscious programs serving you?
Are they producing
the outcomes you want in your live?

Imagine your life as you begin to take more conscious control.

I'm going to reveal how our mind creates our experience of life and how we can begin to take more conscious control of what, for the most part, happens in our subconscious. With this enhanced conscious control you can accelerate your personal development and mastery.

You will learn the Key to Conscious Transformation and get the tools you need to more successfully navigate to your desired outcomes in every area of your life. You will begin to better understand and even see how you tend to sabotage your own
desires and plans.
The 8 modules are:
1. Welcome to the Victorious Life! (Discovery)
2. VLS Your Internal Map of Reality
3. Searching The Sub-Conscious
4. VLS Exploring Beliefs
5. VLS Personal Values Clarification
6. VLS Performance Blockers
7. Purpose - Vision - Mission
8. From Dreams, to Plans, to Reality
In each module there is a video lesson and a worksheet. Each module builds on the previous module and the last module brings it all together.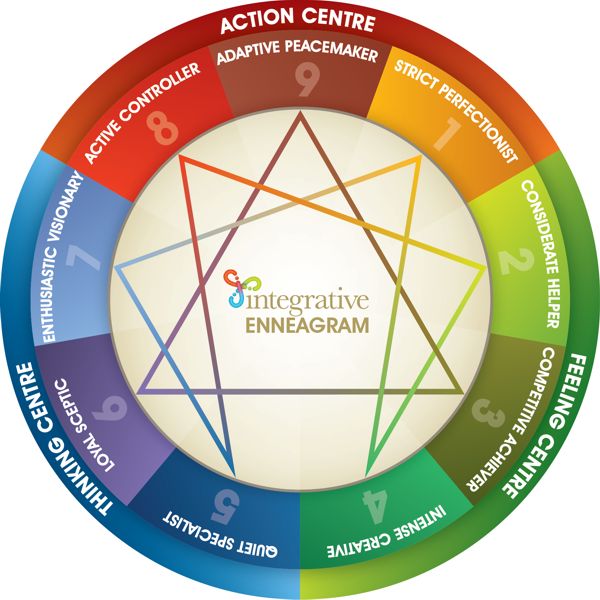 You can enhance your program with the
iEQ9 Integrative Enneagram Standard Report
(20 pages) or the
iEQ9 Integrative Enneagram Professional Report
(42 pages) as an option to your online course.
I encourage you to get yours to increase your health and effectiveness. The report gives you additional information to support and enrich your journey. It will help you:
Create self-awareness at the deepest levels, of beliefs, concerns, and motivation
Increase consciousness and self-confidence, unlocking your power
Connect and integrate your head (thinking), heart (feelings) and gut (action, instincts)
Identify and shift patterns of thought and behavior that keep you stuck in life
Understand functional and dysfunctional behaviors and where they come from
Increase compassion and understanding for yourself and for others
Discover your strengths and unlock your unique, authentic power
Uncover fresh pathways to growth, development, and happiness
Check in on stress and strain levels and increase your resilience
Increase productivity, effectiveness, and motivation
Improve your career effectiveness and ability to work well with others
Build leadership authenticity, presence, and impact
Is it time for you to get really serious about your life and career? Is it time for you to start living a more fulfilling, Victorious Life?
This 8 module, online program will systematically raise your awareness of how your mind works and empower you to more effectively take charge of your life.
Why not give yourself a fresh start.
Discover how your mind operates, and start operating your mind.
Look, it costs to stay the same, it costs to change. How much is it costing you to stay the way you have always been?
You want to change your Life?
Then change your mind!
Click here to get INSTANT ACCESS